By: Amy Kawa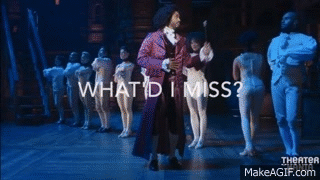 Hey there, Dreamers! So, it's been a bit since I have written a post.  Besides the mundane work/life stuff, I've also been busy taking TWO Disney trips.  Yes, I was blessed to go on – not one – but two trips to Walt Disney World within a one-month span.  Here are the basics of our trip in October with a recap of the November trip to follow.
Walt Disney World Trip October 2018
My sister, her friend Heather, and I headed to Disney in October.  Here's a recap:
Day 1
We arrived in Orlando in the late afternoon.  After checking into the Boardwalk for the first time ever, we set out to get as much accomplished as we could in the Magic Kingdom.
We started out with some must-dos thanks to some good Fastpass+ planning, including the Magic Kingdom mountain range, some classic Fantasyland attractions, and just about everything in Tomorrowland (priorities, people).  Towards the end of the night, we lucked into a prime spot to watch Happily Ever After right in front of the castle.  Now, because October brings peak Mickey's Not So Scary Halloween Party season, the number of nights per week to watch Happily Ever After are extremely limited, so the crowds that night were atrocious.  As we were being shuffled across the Cinderella Castle promenade, a cast member asked a group of people to take a large step forward, leaving plenty of room behind this group to grab a spot, just in front of the grassy area that holds dessert party viewers.  Life's all about timing, folks!  What a view!  What a show!
Thanks to Extra Magic Hours, we were able to experience a LOT of attractions by the day's end.
I would be remiss if I left out the best thing I ate all trip, which I happened to devour on Day 1.  The Main Street Bakery (now better known as the Starbucks in the Magic Kingdom) serves up some underrated treats.  I had my sights set on the Poison Apple Cupcake, which was special to the Halloween season.  However, I figured I would also try the Brownie Temptation because… I'm in Disney, so I will double-fist desserts if I want!  Little did I know that the Brownie Temptation would be the dessert of my dreams and one I vow to return to each and every trip (as the kiss of death for pretty much everything, I am sure it won't last long on the menu, but I will enjoy it while I can).  How was the Poison Apple Cupcake, you may ask?  A hot mess with too much frosting, and that's coming from a frosting aficionado.
Day 2
Our second day started with an early-morning wakeup call for breakfast at Garden Grill in Epcot.  One of the many pros of staying at the Boardwalk is an easy 5-miunte stroll to the back entryway to the Experimental Prototype Community of Tomorrow (also called the International Gateway).  After a delicious breakfast hosted by a couple of chipmunks, we tackled some of Epcot's best E-ticket attractions, including Test Track, Soarin', Journey Into Imagination with Figment (yes, this is an E-ticket attraction… fight me!), and Spaceship Earth.
Although all four theme parks are currently undergoing some sort of refurbishments, Epcot's major updates are probably the most visible to the regular park-goer.  From the International Gateway, guests can get a glimpse on work being done on the Ratatouille attraction in the France pavilion of World Showcase as well as the Disney Skyliner system, which will have a station at the gateway.
The piece of Disney Imagineering that I wasn't quite ready to see was the straight-up gutting of the former Universe of Energy pavilion and Ellen's Energy Adventure.
RANT: Most people will call me crazy and say Ellen's Energy Adventure was an absolute waste of space and better for nothing more than a 45-minute nap.  I, however, would say you could not be more wrong.  This attraction is one I still quote often, held a special place in my heart, and was a part of the Epcot-of-old.  Guests walked away learning something about the world around them.  The closing (and now demolition) of Universe of Energy marks a paradigm shift in Disney history.  Epcot is now turning to the thrills and cinematic super hero blockbusters, which is fine, just different, so let me mourn my childhood in peace, okay?  Rant over.
The former Universe of Energy will be transformed into the queue for the new Guardians of the Galaxy roller coaster currently under construction.  The show building for this new attraction can be seen from the entrance to the Festival Center (former Wonders of Life pavilion… oh, don't even get me started on this one – Cranium Command forever!).
After the first half of the day, we headed back to our room to change into some awesome costumes for Mickey's Not So Scary Halloween Party at the Magic Kingdom.  My sister chose to dress up as Kim Possible from the 2000s TV show of the same name.  Heather was a spitting image of Lilo from Lilo and Stitch – both recognizable, iconic characters.  Me?  Well, I don't make anything easy.  I was Buzzy from the former Epcot attraction Cranium Command.  (The same Buzzy that was rumored to be stolen earlier last week – timely.)  Cranium Command falls into the same category as Ellen's Energy Adventure – no one liked it, except for me.  Another attraction that seemingly holds a special place in my heart only.  Therefore, I was not expecting anyone to know who I was.  This costume was therapeutic for me – and special shout out to Matt from the Haunted Mansion who got the reference – meant a lot, man.
The Halloween Party involves some very intricate planning to accomplish all of the "special" things you may want to experience  With unique character meet-and-greets, trick-or-treating, Happy Halowishes, Mickey's Boo to You Parade, the Hocus Pocus Villains Spectacular, special foods to try, and all of the normal operating attractions, you cannot possibly get everything done in one party night.  However, some good planning can ensure you get the majority of things accomplished.  We rode the Haunted Mansion and Pirates of the Caribbean, met Jafar, Elvis Stitch, and Lotso, tried three different party treats, and watched the later showing of the parade and the final Hocus Pocus Villain Specatular of the night.  We also collected more candy than any person should in one night – another shout out to Sam at the Monsters Inc. Laugh Floor treat station for "topping me off." Big ups. While collecting the candy is amazing – I mean, we're talking brand name stuff here – these treat stations are housed in certain attractions or restaurants that are closed for the night, which offers the unique experience to see these normally-packed spots without a soul in them.
I continue to be amazed by the Halloween Party.  Each year, I figure it will be our last party for awhile, but then I leave in amazement and dead-set on returning the following year to see what's new and experience things I may have missed.  People-Watching is far and away my favorite part of the whole night.  It is truly incredible to see some people's creativity and ability to put together some of the best costumes you will ever see – I'm talking about you, Doughnut Police from Wreck-It Ralph.
Day 3
I started Day 3 with the Seaside Sprint, a "fun run" at the Boardwalk.  I will write a full review of these fun runs in a future post, but overall, the experience was a very positive one.  From registration and the actual course, to the timing of it and the swag you get, these fun runs are a nice little addition to Disney resort life.
After the run, we headed to Hollywood Studios and into Toy Story Land for the first time!      The entrance to Hollywood Studios is a mess!  In anticipation of crowds like Disney has never seen before with the opening of Star Wars Galaxy's Edge in late Fall of 2019, Disney is making every effort now to make necessary crowd capacity changes.  A major component of these changes is the construction of an entirely new bus loop.  This construction has made quite the mess of the current bussing situation, but with all progress comes some growing pains.  Patience, people.  Patience.
Thanks to some clever Fastpass+ maneuvering, we were able to ride all three attractions in Toy Story Land in about an hour during the morning – an impressive feat.  We also rode Hollywood Studios standbys, like Star Tours, Muppet Vision 3-D, and visited some Star Wars charters in the Launch Bay.
We then hopped on back to Epcot to explore World Showcase… after I went in the leapfrog fountains for the 72nd time.  Always go in the leapfrog fountains.
After watching the Voices of Liberty and the American Adventure and taking a boat ride with the Three Caballeros in Mexico, it was time for the annual Epcot food crawl!  Food and Wine Festival was in full swing, with even more countries bringing their specialty foods to Epcot.  I, however, have much bigger things in mind – dessert!  Make stops in Germany at Karamel Kuche, Norway at Kringla Bakeri, and France at Les Halles – you're welcome.  Not to mention, there's no sunset quite like an Epcot sunset.  Am I right?
Since the announcement that Illuminations: Reflections of Earth will be going dark in the summer of 2019, we make every effort to see this nighttime spectacular when we can.  After Illuminations, some shopping at Mouse Gear, and a few light-up sidewalks, it was time to take the leisurely stroll back to the Boardwalk.
Day 4
On the last day of pretty much all Disney trips, I tend to go rogue.  In order to avoid the crippling depression that comes with thinking about leaving this place, I try to avoid any and all downtime, so I go all out, all day.  Therefore, while my sister and her friend enjoyed a leisurely breakfast at Ale & Compass at the Beach Club, I decided to head back to Magic Kingdom to do a few, very important attractions that we missed.  I got to the park for rope drop, rode Buzz Lightyear Space Ranger Spin, and got a front-row seat for the Country Bear Jamboree.  I also took the opportunity to walk over to my favorite resort, the Contemporary, to just get a smell of the lobby, say "hi" to Chef Mickey's on the fourth floor, and then grab a Joffrey's doughnut while waiting for a bus to Animal Kingdom.
Jambo! Animal Kingdom continues to ascend the ranks in terms of my favorite Disney parks.  With each visit, I garner a greater appreciation for Disney's newest theme park.  After a trip to Pandora and riding on the back of a banshee, we boarded a time rover on Dinosaur!, saw two Broadway-quality shows, and saw a ton of animals on Kilimanjaro Safaris.  Donald's Dino Bash has taken over Dinoland USA, and added quite the level of cuteness to this area of the park with new meet-and-greets and a dance party.
After a whirlwind of a trip, it's hard to imagine that we were able to accomplish so much in such a short period of time.  I am so incredibly blessed to be able to go on these adventures! Until next time…